Roman Rimini
History of an Ancient Roman city
 In 268 BC the Roman Empire chose Rimini as a strategic point for the conquest of the Po Valley, dominated by the Gauls, and as a central hub for its maritime and commercial traffic.
Six thousand soldiers reached the mouth of the Ariminus river and created an urban center.
Today of that settlement are important monuments and numerous archaeological finds that testify to the culture of a fascinating population and the greatness of its ancient characters.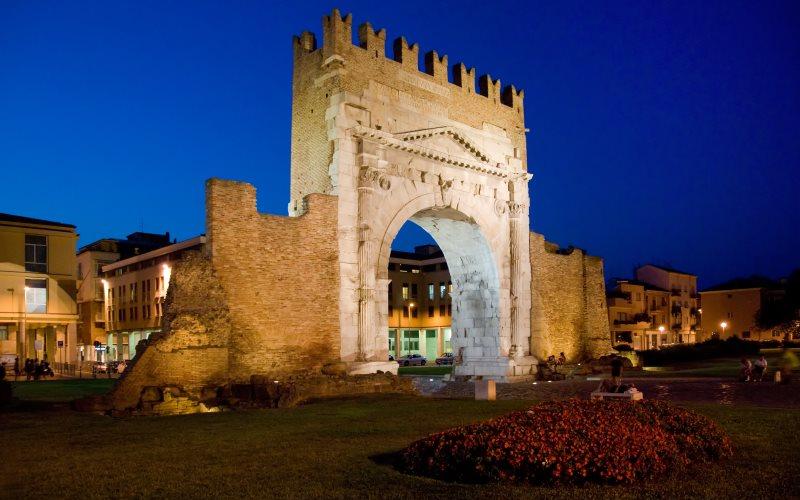 Starting from the walls of the current historic center, where the Via Flaminia once reached, which connected Rome to the north of the peninsula, the Arch of Augustus, erected in 27 BC, rises in all its majesty.
 The triumphal arch, the oldest in all of Italy, represented the entrance to the city of Ariminum and has remained intact over time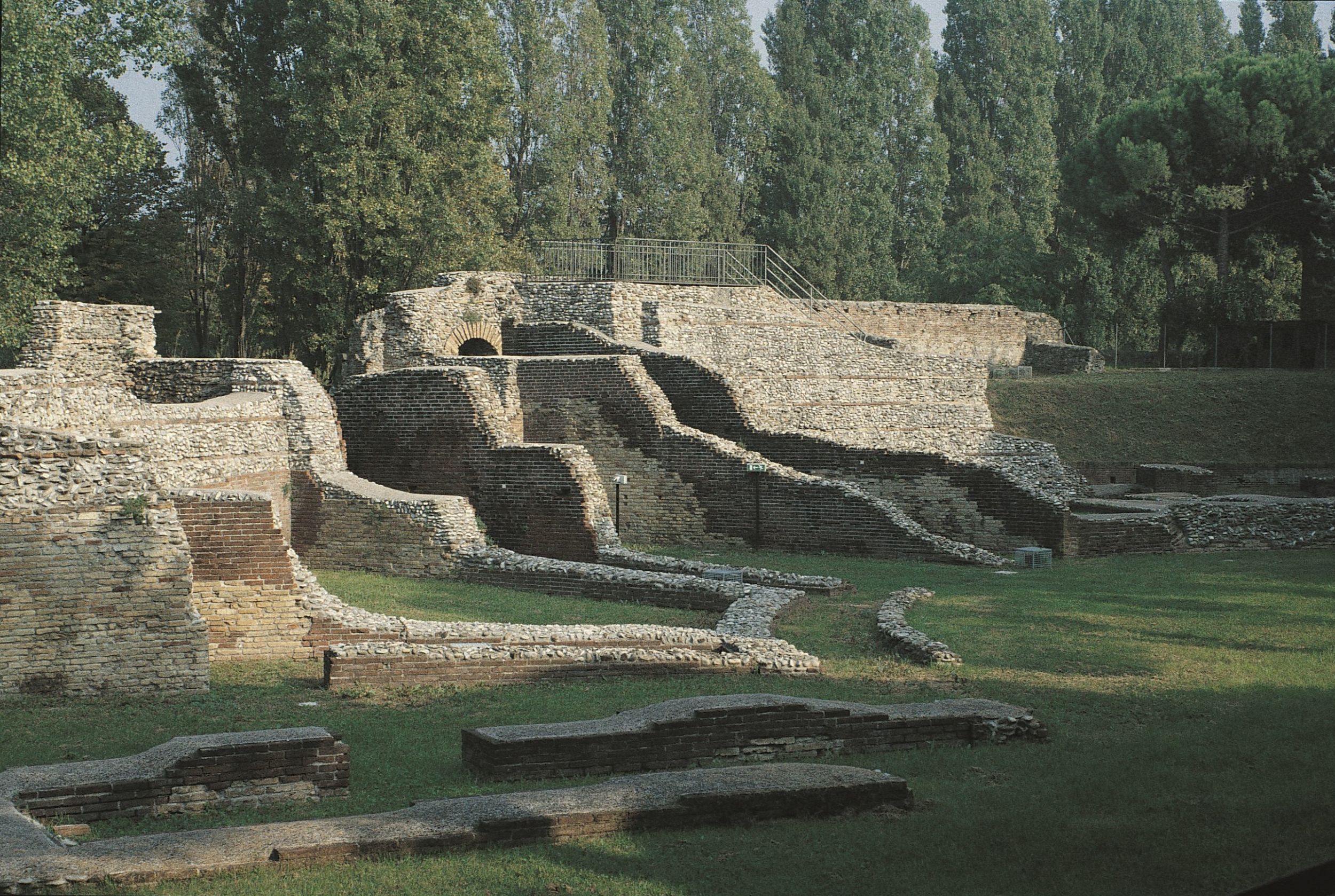 Walking along the city walls you reach what was once the Roman Amphitheater, built in the second century. A.D., which unfortunately the bombs of the two world wars have left no way out.
However, a walk through what remains of it lets you imagine the bloody clashes between ferocious animals and brave gladiators, who here proved their worth and offered spectacular fights. 
Returning to the Arco and following the Corso d'Augusto, or one of the main avenues of the ancient city, the DECUMANO, you reach the FORO, or the current Piazza Ferrari, where you cross the other avenue of Ariminum, the CARDO ( via IV Novembre). Here, a marble stone indicates the exact spot where Caesar spoke to his troops before marching on Rome in 49 BC.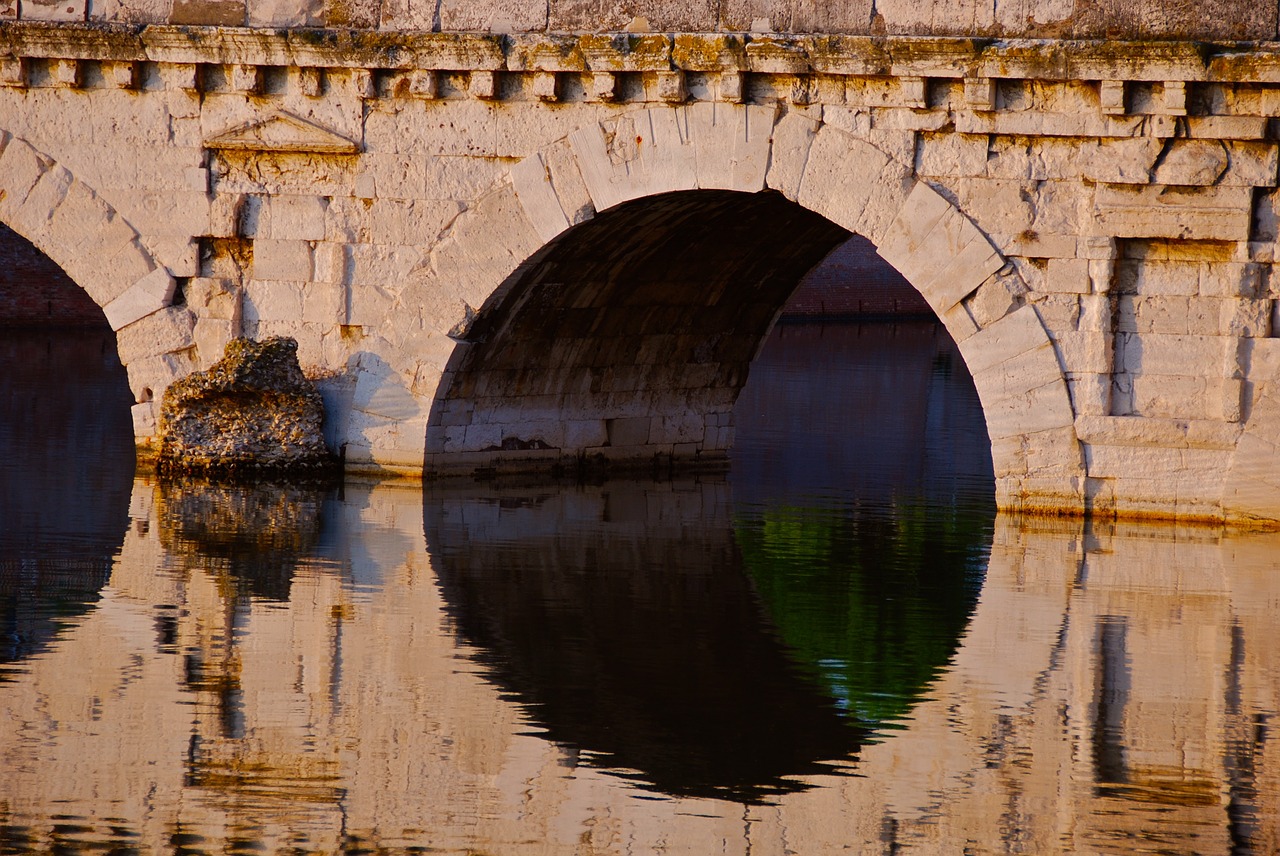 Resuming the DECUMANO towards the north, until reaching another milestone of Roman architecture, the Tiberius Bridge, from this year and for a good 7 years it will be the protagonist of a long celebration on the occasion of its two-thousandth anniversary.

Yes, you understood well, this bridge, which is still used for the city traffic, has passed centuries of history and the huge blocks of Istrian stone that make up its arches continue to withstand the inexorable passage of time. construction in 14 AD and the bridge was completed only after 7 years, 21 AD. under the dominion of Tiberius, from whom it took its name.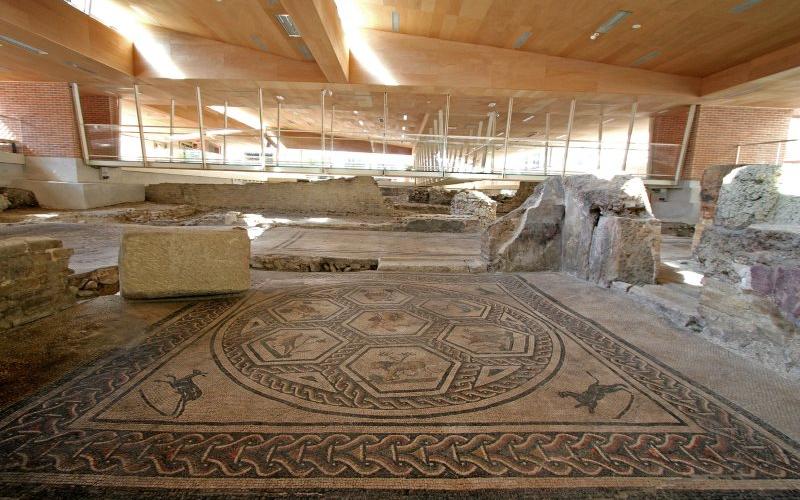 Finally, going to Piazza Ferrari, you can visit what was once the Domus of a real Roman surgeon of the III century AD, Eutyches and the City Museum, to savor the uses and customs of this ancient civilization and fantasize among important finds archaeological finds discovered during the excavations of the 90s.